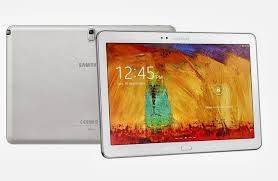 Samsung will continue to promote tablets well into next year.  Korean ET news reported that Samsung will ship 40 to 42 million tablets this year, 100% growth over last year.
Samsung is expected to introduce a 12" Samsung Galaxy Note during CES in 2014 with production starting this fall. Samsung may make screens even bigger with a 13.3" tablet in the future to compete with the PC market.
Smartphone penetration is  approaching the 70% level, while demand is slowing sharply, which is why Samsung is concentrating on the tablet market.
Apple's iPad Air was launched on last, Friday and is selling well.
Samsung tablets offered include:
Samsung Galaxy Note 10.1 2014 Edition - released on October 10 with 2,560x1,600-pixel resolution, Exynos 5420 quad-core processor, 3GB RAM, and microSD card slot that's expandable up to 64GB.
Samsung Galaxy Note 8.0
Samsung Galaxy Tab 3 7.0 (Kids)
Samsung Galaxy Tab 3 8.0
Samsugn Galaxy Tab 3 10.1
Samsung Galaxy Tab 3 7.0
The main feature found on the Galaxy Note models is that you can use an S Pen for data input, drawing and more
 Samsung has already started offering $50 off the Galaxy Note 10.1 2014 Edition. We should expect many price reductions around Black Friday and beyond.  Walmart typically offers refurbished models at a discount.
Apple continues to lead the tablet market at 29.6 percent in the 2013 third quarter, according to the  IDC.  Right behind Apple is Samsung, with third quarter market share of 20.4 percent, up from 12.4 percent in the year ago quarter.
Samsung expects to sell 300 to 310 million smartphones this year and forecasts only a modest 20% growth to 360 million units in 2014