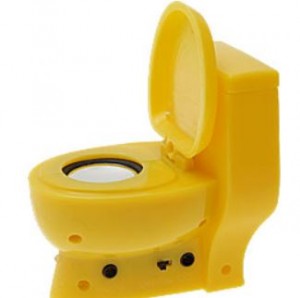 The toilet (loo) is a popular place for phone use and it may soon become the best place for a quick cell phone charge.  You've heard of fuel cells, well there may be urine cells in the future(MFC).
The news has lead to number of humorous titles from journalists who can't help punning about the piss-abilities of  the new source of power.
Some call it urine-tricity, wee-power, piss-wattage, ur-ine for a treat, tinkle-charging,  juice from your juice or the liquid gold rush. However,  there is a serious case for using urine to create power.
A scientist in the U.K. has found a way to bring more power to the pee-ple (right on) and make the whiz-dom of yellow, the new green for sustainability.