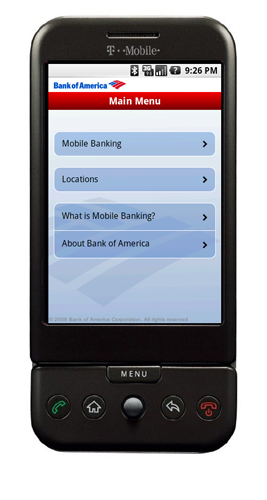 Think before you download, may be a new motto if you are asked for financial information, such as your bank account number and password, don't give it out unless your are absolutely certain the app is safe.
An Android app that "phished" banking information by Droid09, VXer has been pulled from the Android Market. Credit Union First Credit Tech warned customers of the problem. Android users who downloaded any of Droid09's apps are warned to remove
them from their phones.
There are many great free Android apps that do not want your banking information they provides music, happy feelings, and search. Please read Wireless and Mobile News Top Best Coolest Android an' Droid for more legitimate Android apps. There are also great iPhone apps for finances, as well. Firethorn makes many legitimate Android banking apps for credit unions and banks.
If you doubt that the financial app in Android Market, the best thing to do is to contact your financial institution to make sure that they support the banking app.Your should check your banks website, not clicked through an email but through search to check if they have a mobile apps, first. Bank of America's website clearly shows how to download their banking app and what it looks like. Often, banks will require a text message sent to the phone to validate, mobile banking applications.