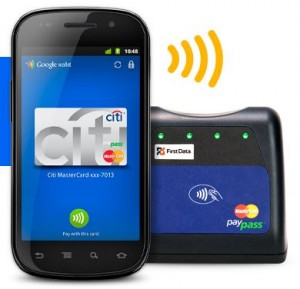 Verizon Wireless said today that Google Wallet would not be enabled on the Samsung Galaxy Nexus when it comes out from the carrier. Verizon noted that the reason is that the Verizon smartphones don't have the necessary architecture and the company is working with Google on a solution.
This news doesn't necessarily mean that mobile payments won't work. on the Verizon network.  It is also rumored that Google Wallet will be a Sprint exclusive. It has been reported that Google Inc. said that Verizon Wireless is keeping it from building its new Google Wallet into a new line of smartphones powered by Android.
Google wallet uses NFC to wirelessly charge merchandize bought in retail stores it also sends offers to participants.
"Recent reports that Verizon is blocking Google Wallet on our devices are false. Verizon does not block applications.

Google Wallet is different from other widely-available m-commerce services. Google Wallet does not simply access the operating system and basic hardware of our phones like thousands of other applications. Instead, in order to work as architected by Google, Google Wallet needs to be integrated into a new, secure and proprietary hardware element in our phones" is reported by Verizon Wireless spokesman Jeffrey Nelson.
We read the to mean that is no NFC chip on the Galaxy Nexus.  This is all part of the rumor mongering that comes around the Samsung Galaxy Nexus launch expected to come out this Friday.