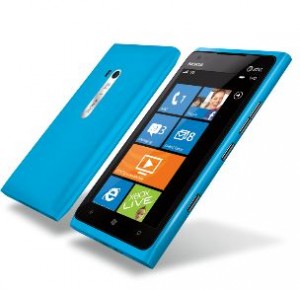 The announcements and awards from CES can be overwhelming but are worth looking at to see what we can expect in the coming months in the mobile and wireless space. Today we are reviewing the Laptop Best of CES in our favorite categories. Two products are in the realm of "concept" and "to be announced."  Of course, we will rounding up all our discoveries and naming the Wireless and Mobile News' Review of Reviews winners in the near future.
Top Smartphone Opens New Windows for Windows Phone
Watch out iPhone and Android, Windows Phone is coming round the bend. Laptop's best smartphone (like CNET) is the Nokia Lumia 900 4G LTE from AT&T.  Laptop called the Super AMOLED touchscreen gorgeous.  The photos are sharp, and the front-facing camera is "the brightest we've seen".  They also like the Nokia Drive turn-by-turn directions and exclusive content.
Other best smartphones of CES were the Sony Xperia Ion, Samsung Galaxy Note, Droid 4, HTC Titan II, LG Spectrum and Motorola Droid RAZR MAXX.
Windows Phones are gaining traction with two Windows Phones on the list.  Microsoft and Nokia are investing in advertising. The Windows Phone Nokia Lumia 710, knows the meaning of the life. Morgan Stanley predicts that Nokia will sell as much as 37 million Windows Phones.  Windows Phone ssmoked-out iPhones and Android smartphones as well as a BlackBerry owner surrendering before even trying.
New Concept Wireless Hard Drive/Mobile Hotspot Hybrid
Here's something we missed, a prototype of Verizon o 4G LTE mobile hotspot hard drive combo, called the Verizon Wireless Seagate Mobile Wireless Storage Device with 4G LTE which Laptop awarded the "Best of CES."
Seagate and Verizon Wireless noted that the 4G LTE-connected Mobile Wireless Storage technology has the ability to:
Expand the storage capacity of your mobile device with enough space to enjoy over 300 HD movies on an iPad or Android tablet.
Download music, movies and photos over 4G LTE and stream it all over Wi-Fi for up to three of your mobile devices. It becomes the perfect road-trip companion providing hours of entertainment for the kids.
Use the lightning fast Verizon 4G LTE network to connect to an endless library of entertainment in your pocket and provide Internet connectivity for up to three Wi-Fi-enabled mobile devices.
Based on market and customer feedback, this Mobile Wireless Storage solution is a potential future product collaboration between Verizon and Seagate.
Razer's Project Fiona Windows gaming tablet,  "blew our minds" for Laptop.  Unfortunately we were not able to verify specs today, because the RAZER website is offering an impossible "F" verb for what to do to  SOPA.